Governing Body
» Chairman:- Mr. Shital O. Agrawal
---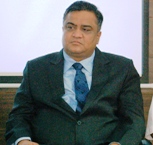 Welcome aboard! SOCET is committed to high standards of educational excellence. We here, constantly strive to enable individuals to traverse through learning, achieve success and go beyond their success to become life-long learners such that adversities transform into opportunities for excellence. We inculcate in people the spirit to battle against odds and to take risks by finding their own pathways. We seek to develop in each member of the SOCET community, the ability to work passionately, creatively, effectively and tirelessly for the betterment of our country and of the humankind at large.
We instill in people, sensibilities to function well in a team by developing their life skills. Real-life challenging situations which form a part of our training programs serve as the basis of all our professional programs. Thus students learn to assume leadership and learn lifelong skills such as effective communication, teamwork, goal setting, etc.
I believe that each individual is here laying a foundation for the future of India and is performing a very sacred duty. All that I want to say is, don't be contend with what you have achieved. The law of nature is either you move forward or you have to move backward. Therefore, if you want to move forward, you have to constantly work hard with determination and devotion.
The Institution aims at creating a learner centric environment. We hope to create a learning experience for all our entrants, an experience that will impact their careers and their lives.
I welcome you to our Institution.
» Executive Director:- Mr. Janak P. Khandwala
---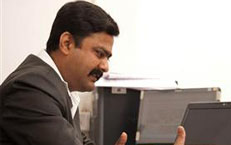 The primary duty of an Institution is to give direction to the society and to channelize the energies of youth for productive and creative purposes. This has to be accomplished through education.
The Four Year Undergraduate Program places the student at the centre of its philosophy and its curriculum. One definition of education is that one must understand the call of the inner voice, the "antardhvani" , and respond to this call. Teaching and contemporary classrooms will offer the best in teaching-learning methods.
The mission of the Institute is to offer world-class, innovative, career-oriented professional post graduate and undergraduate programs through inclusive technology-aided pedagogies, to equip the students with requisite professional and life skills as well as social sensitivity and high sense of ethics. SOCET will strive to create an intellectually stimulating environment for research, particularly in areas that have a bearing on the socio-economic and cultural development of the state and the nation.
I welcome new students and urge you to explore your talent and abilities through the four year program. It will help you to know the grand challenges of India; it will help you to find a place in its dynamic environment. We value your trust in SOCET, your presence and your contribution in making this Institute ever greater.
» Director:- Mrs. Sweta J. Khandwala
---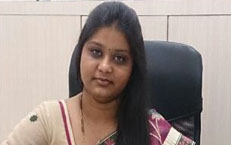 An education system does not teach us to discriminate between good and bad and to assimilate the one and deny the other. Basic education must link the students, to all that is encountering in our country.
Our Institution acts as a messenger clubbed with the latest scientific and technological advancement of the highest order filled with the value system imbibed in every student who enters and passes out and should act as a role model for the rest of the country.
SOCET gives ample opportunities to the students for free thinking, discreet action and self expression in whatever medium they feel comfortable. It provides an environment which ensures parallel development that equips any individual with necessary strength and skill to cope up with the developing needs of life, making them capable, confident and courageous without losing their cultural roots.
We at SOCET, have worked out an educational philosophy that is dynamic in approach and in accordance with the changing needs of the society. We aim at quality education and pursuit of excellence in all fields and in life itself.
Let us join our hands, mind, heart and soul together to fulfill the current requirements of education system which is full of values, humanism, nationalism and international brotherhood, love for peace, food and shelter for all.